We, at Torbay and District Model Boat Club, are varied in age, and come from various places within Devon, but we all share a common interest in Model Boating!!!
We have boats varying from Trawlers to Lifeboats and Frigates to Yachts. Our main specialty is Scale Electric, but we can also accommodate (and will welcome!) Steam, Yachts and Fast Electric (but no I.C.) boats.
Our home water is at Young's Park Boating Lake, Goodrington, Near Paignton, South Devon. The map below shows our exact location. If you wish to join us for a sail our main sailing times are on Friday evenings (in the summer!) from 1800hrs and Sunday mornings (if the weather is right) at 1000hrs all year round. At present we have 20+ members, but we are always looking to recruit new members, whatever your age. We sail in fresh water and parking is a mere 50m from the pond and has disabled access.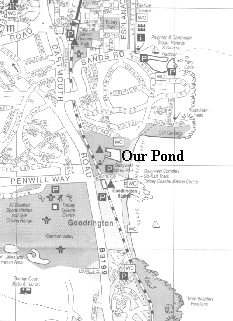 If you have and queries on this web site or would like to gain any information then E-mail me at: daves-models@daves-models.00server.com